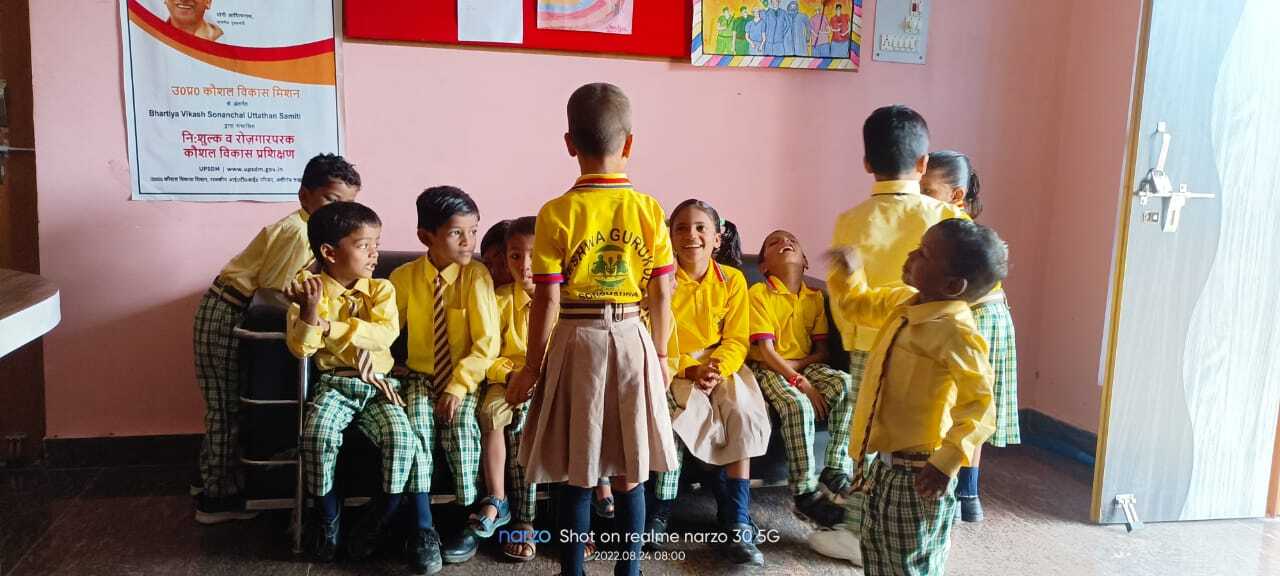 It is now nine months since we were allowed to start school operations in our center in Robertsganj, Sonbhadra.
The Indian government gave its approval in November 2021 and so we were able to inaugurate the Keshwa Gurukul School with five children. The problem was that we were in the middle of the school year and therefore children couldn't just be pulled from other schools.
Thanks to a lot of persuasion by the center management and the teaching team, it has now been possible to have a permanent student base of more than 50 children. This is much more difficult than one can imagine, since schooling is compulsory in India, but it is up to the parents to decide whether their children go to school or not.
It is all the more gratifying that almost all students regularly come to our classes. A great success, which is only maintained through regular discussions with the guardians.
The following subjects are taught: English, mathematics, Hindi, science and from the 3rd grade also Computer lessons. There are also arts, sports and yoga.
We are very proud and happy that the school is developing so successfully. We aim to have 100-150 children at the school in the next year. Currently we have children in preschool and grades 1-4.
We want to start with this blog to tell short
personal and real stories.
Today is about Jyotish (11 years old). He used to not like going to school at all. He said at home that he was at school, but then went fishing or playing with his friends. However, one day our teacher S. Devi saw him. There were then regular talks with the parents over a period of three months. With a lot of love, care and respect, his attitude changed. Today he is one of our most keen and best students.
Jyotish now comes to classes regularly and is very enthusiastic.